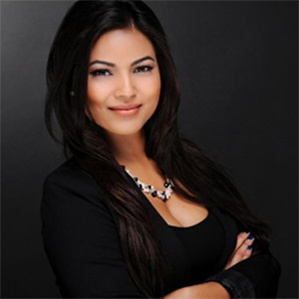 Natasha Sen-Fizdale
Natasha Sen-Fizdale is the founder of The Creative Penny. Her journey around the world (Australia, India, England, Canada, USA) helped build her multi-cultural background. Natasha earned a degree in Design from OCAD University in Toronto and continued her education in Web Design at Ryerson University.
Natasha's career initiated in the Commercial Real Estate department within Manulife Financial/JohnHancock Toronto, where she learned the intricacies of the private sector and the corporate world. During this time, she also established multiple companies, the first being a styling company where her responsibilities included designing and developing the brand from ground up as well as marketing the company to gain exposure within the Toronto Fashion circuit. Her next venture was a Graphic Design and Print Production Shop for which Natasha successfully conducted marketing and business developmental efforts.
In 2012, Natasha relocated to Miami and took over as Marketing Director for one of the largest boutique Real Estate firms in South Florida – Majestic Properties. She managed and oversaw Majestic Properties' Marketing, Design and PR initiatives (as well as those of individual Realtors and Brokers) which included but were not limited to event planning and and a complete re-haul of the company's brand and website. It was when the New York based real estate company Douglas Elliman took over Majestic Properties, Natasha decided to realize her dream of yet another entrepreneurial venture and start her very own Marketing firm, The Creative Penny.
The Creative Penny functions on Natasha's vision of creating effective and functional ways along with appealing design to enhance branding and marketing efforts. Along with an avid passion for design, Natasha is a lover of animals and a growing philanthropist who believes in empowering young girls and women. Her husband and her have four adopted rescue dogs and she hopes to inspire rescue efforts within their community.